Mary Meeker's 2013 Internet Trends Report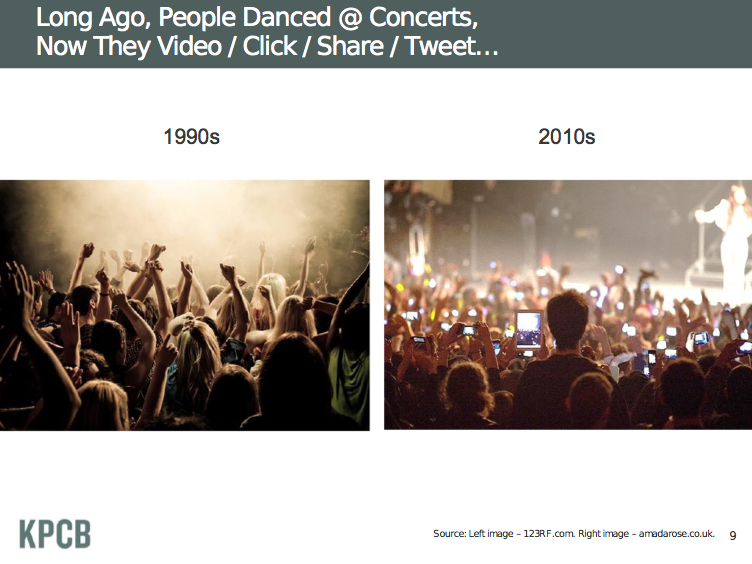 Each year, we eagerly anticipate the Kleiner Perkins Caufield & Byers Internet Trends Report from Mary Meeker.
Today, at the D11 Conference, Meeker noted the world now has 2.4 billion internet users alongside explosive growth in mobile.
While mobile continues to expand at an incredibly rapid pace, there still remains a huge untapped opportunity within mobile advertising. The report also looks at the shifting landscape of our online lives, and discovers that the new world is incredibly social and full of rich, shareable content that include an array of audio, photos and video.
One of the best parts of this annual report is that we get to look ahead. And while many trends follow pre-deteremined cycles, Meeker notes that there is already early signs of successful growth around the concept of 'wearables.'
Many of us have seen or heard about Google Glass. But, there is also rapid development around other devices that can be worn for helping gauge fitness, health, sleep patterns. This has led to an emergence of connected automobiles, drones and other new and emerging platforms.
Check out the full report on Scribd or embedded below:
[scribd id=144438206 key=key-1sijs1loyahxi9tz3kf1 mode=scroll]