Why give one book...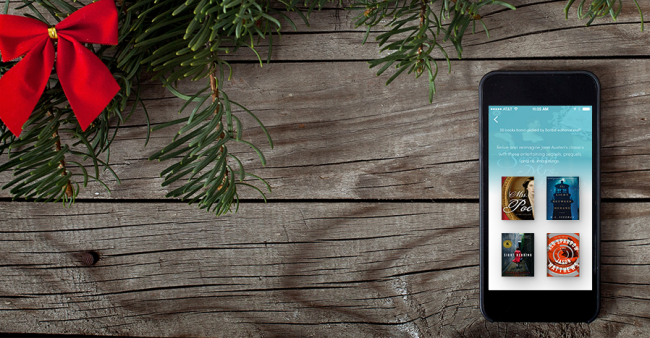 ...When you can give more than half a million? It's that time per year again, and we're just thrilled by the notion of giving 500,000 ebooks and 30,000 audiobooks to our friends, boyfriends, girlfriends, spouses, parents, godparents, children, cousins, second-cousins, co-workers, assistants, bosses, teachers, students, mixologists, bartenders, baristas, cupcake bakers, dog-walkers, cat-sitters, translators, mailmen, dry cleaners, Uber drivers, dentists, doctors, nurses, yoga teachers, accountants, doormen, landlords, real estate agents, farmers market vendors, movie theater ticket takers, and all the regulars at our neighborhood watering hole.
This holiday season, we're making it easier than ever to give unlimited reading and listening to everyone on your list. We've got special pricing for three levels of gifting:
3 months for $25
6 months for $50
12 months for $99
Once you pick the gift and tell us the lucky recipient, we'll take care of the rest. You set the date that we send the card to their inbox, or you can print it out and present it yourself.
Whether they love short stories, epic history, true crime, romance, fantasy, cooking lessons, travel guides, or celebs narrating their memoirs, a Scribd gift membership is the perfect gift. Head over to our Gift Membership page to get started.